Welcome to Langhans
One name, one place, one topic — now on one website.Thousands of faces constituting unique testimony about a period at the crossroads of Europe — and a lot of other information about what's going on at Langhans today.
Eminent Person of the Month
02/10 15
Langhans Archiv: The Book
The restoration of the Langhans archives glass-plates has been completed.
Actually, we are preparing a comprehnsive two-part publication about history of Langhans Atelier (1876-1948).
The first part focalizes the atelier's development, its characteristics (technical innovation, advertising) and its occurence in the magazines at that time, and the relevance within the framework of middle-euorpean foto ateliers.
The second part presents a selection from the glass negatives which were discovered in the House Langhans in 1998.
The book will be published in 2016/winter 2017.
If you are interested in this project or if you have questions, feel free to write us to archiv@langhans.cz.
01/10 15
Iren Stehli, photographer
Our friend and long-standing consultant of Langhans Gallery will have a new exhibition in Prague: Libuna and other essays
Prague City Gallery, 13 October, 2015 – 16 January 2016
20/05 15
Open House Prague
Open House Festival of Architecture
Flyer
For the first time ever, the world-famous Open House Festival of Architecture, which has already toured in 32 cities of Europe, America and Australia, took place in Prague (www.openhousepraha.cz), counting 35.000 visits.
During the weekend of 16 and 17 May, people were allowed to visit 33 buildings, normally closed to public. They took an interest in both historical and modern buildings .
The House Langhans attracted more than 1'500 visitors. They enjoyed exploring all parts of the house, whose reconstruction and remodeling (2000-2002) was realized by architect Ladislav Lábus and his team. In 2003, for this project he was awarded the 2003 Grand Prix of Architects (Grand Prix Obce architektů).
Open House Festival in Prague is part of the global network of Open House Worldwide.
04/06 14
Kai Bornhöft - EXIT GHOST
Langhans Galerie is proud to announce the publishing of a new book from the German Photographer Kai Bornhöft. The book is also featured at get addicted to….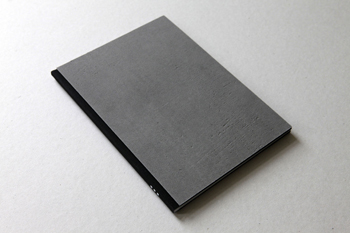 Look inside (sample pdf)

21/03 14
Congratulation to Miyako Ishiuchi
It is our great pleasure to congratulate the Japanese artist Miyako Ishiuchi for receiving the most prodigious Award in Photography, the HASSELBLAD AWARD 2014.
Miyako Ishiuchi
Her first solo retrospective in Europe was shown at our Gallery in March 2008, curated by Machiel Botman.
Langhans Gallery Prague / Machiel Botman, Zuzana Meisnerová, Miyako Ishiuchi
14/10 13
"The Langhans Brand"
Almost 9,000 glass negatives in the Langhans Archive of Eminent People are preserved, expertly taken care of, catalogued, and archived at the Langhans Foundation, Prague. 800 moderately and seriously damaged plates still await restoration. In addition, we are in the initial planning stages for a publication that will provide an overview of the work of the studio: The Langhans Brand, a portrait of what was, in its day, the largest photography studio in the Bohemian Lands.